Eyewear solutions for active children
In a generation where technology often leads the way in everyday life, we thought it would be helpful to give some information on children and eye wear / eye care.
All children under the age of 16 , or aged 16,17 or 18 and in full time education, are entitled to an NHS funded eye examination. Getting all children to have an eye test before starting at school is something we feel very strongly about. Most parents assume that their children's vision is fine, but how does the child know what is fine?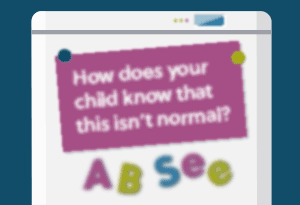 Family history of eye conditions give even more reason to book children in for their first test nice and early. As our vision develops up to about the age of 8, the earlier a problem can be detected, the less impact this may have for the rest of their life. Early eye exams are essential for identifying and treating many childhood eye conditions.
Younger children with high prescriptions can be a challenge, but one we love to resolve. When the child is younger, managing to keep glasses on them can be particularly challenging! Higher prescriptions can have the lenses thinned to help with the look and weight. But ensuring a great fit is essential to achieve the best possible vision. We offer a complimentary 6 month service on your new glasses to ensure they fit as well as the day you purchased them.
We have recently helped a little girl with an exacting prescription to find a great solution. Our happy image below shows her in her fabulous new wrap round goggles.
FOOTBALL
If your child wears spectacles but enjoys a more physical sport you could look at sport goggles for a solution. Our Lens Experts will find a frame which fits and protects the eye, full wrap round frames with cushioning to give optimum comfort and safety, or plastic frames with minimal adjustable features. Our friendly staff will find the best frames to suit your child's needs within their activity. So football, rugby, tennis, hockey they play it we will help them to see it all as best as we can!
Below is one of our younger patients who loves his football. Andrew, our Dispensing Optician, helped to find and fit these fantastic sports goggles to help our young patient keep his eye on the ball!
It's not just children who have to be careful, with Liverpool's Roberto Firmino experiencing an eye injury during a game recently, with a wayward arm from the opposition!
SWIMMING
Do you have a swimmer in the family? Prescription swim goggles can stop the scary feeling of navigating a pool with poor vision. So if they are just learning at swim school or getting more competitive there are options to make them feel just as comfortable in the pool as out, and achieve their full potential.
Mollie has recently started competing and needed to see as well in the pool as she could in her glasses. As the photo shows a very happy girl found just what she needed!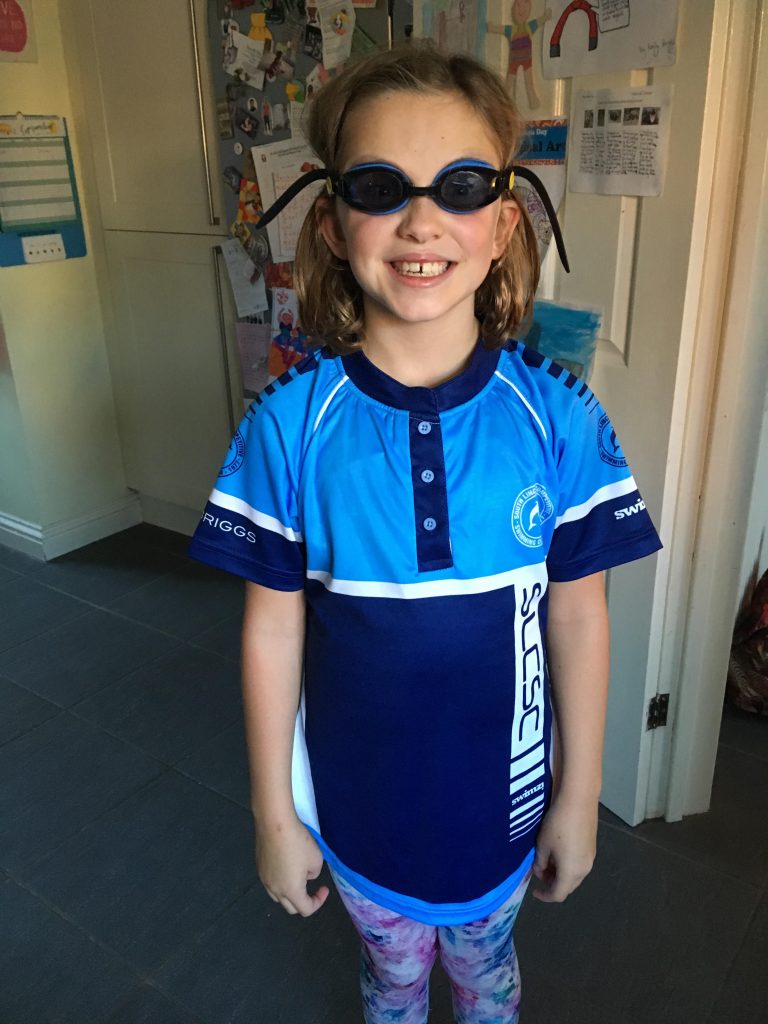 GOLF
Golf spectators will be extra cautious after the recent eye injury for the spectator at the Ryder Cup! Protecting eyes from the sun during a round of golf is important, and ensuring the correct lens is used to keep colour clarity is essential. Our Lens Experts have the knowledge and are able to help.
SUNGLASSES

Protecting your children's eyes can come in the form of ensuring they have a pair of sunglasses to wear on brighter days.
Whilst children's eyes are still growing it is vital we protect them from the potentially harmful UV light and maintain good eye health to carry into their older years.
EDUCATING
We think that education is the solution to maintaining the best possible eye health.
By providing a complementary school visit to all local Spalding schools and providing a fun interactive session talking to mainly reception children we hope to help in educating. We discuss what an eye exam is and why they are important, look at 3D vision and colour vision. Sydney bear comes along and help us to look at contact lenses and other exciting eye facts are shared at the visit.
Each child then takes home important information for their career and a few goodies for them!
Any teacher, school or preschool wanting more information on our visits should call the practice on 01775 713366 and speak to Bridget.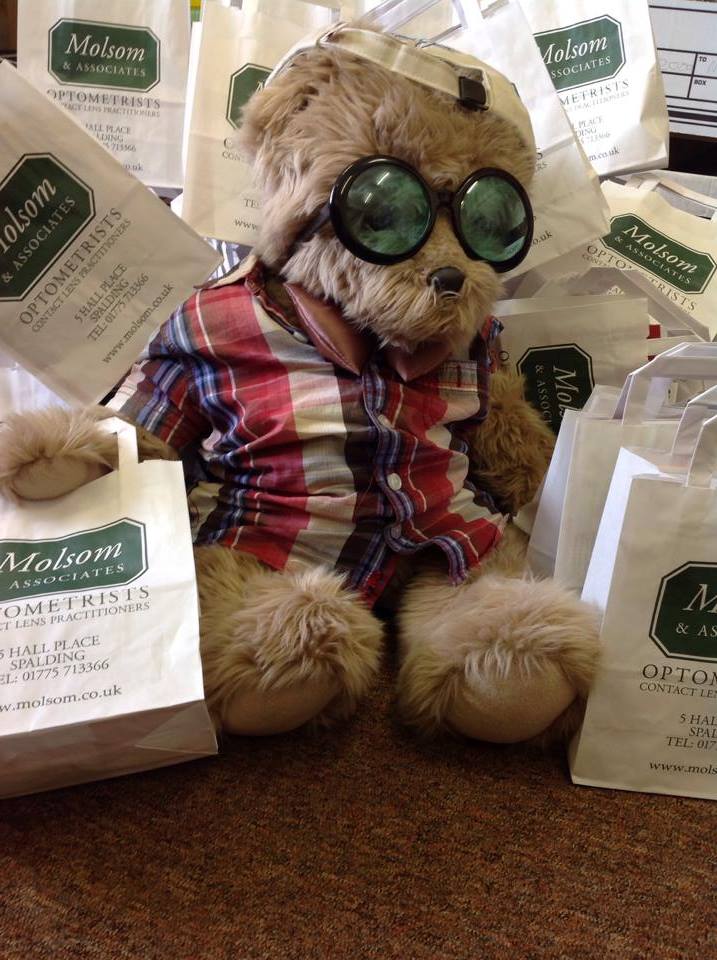 Whatever your family's optical needs, the staff at Molsom & Associates will happily help to ensure you and your family enjoy the best possible vision.
Call the practice on 01775 713366 to arrange an appointment today.
Quality Family Eyecare