Farah eyewear is now available at Molsom & Associates, Spalding
We are excited to share our new range, Farah eyewear, with our patients.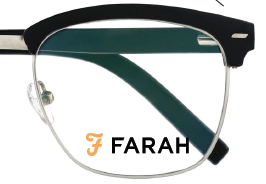 Using the iconic Farah colour palette a beautiful collection is on offer. Committed to quality, fit and detailing, Farah has its own distinctive handwriting in colour, pattern and fabrication.
The range includes timeless classics but also includes more fashion focused pieces.
Farah has been proudly worn by some of the world's most influential men for the past 90 years.  Today, the golden F continues to be popular amongst professionals, musicians and artists. Farah stays relevant and credible by plugging in to what's happening in youth culture today.
The brand itself can be found in popular retailers such as Urban Outfitters, ASOS and Topman. It has also featured in publications such as GQ, FHM and Men's Health to name but a few.
Some of the brand ambassadors included below show the range of styles the brand meets in it's fashion.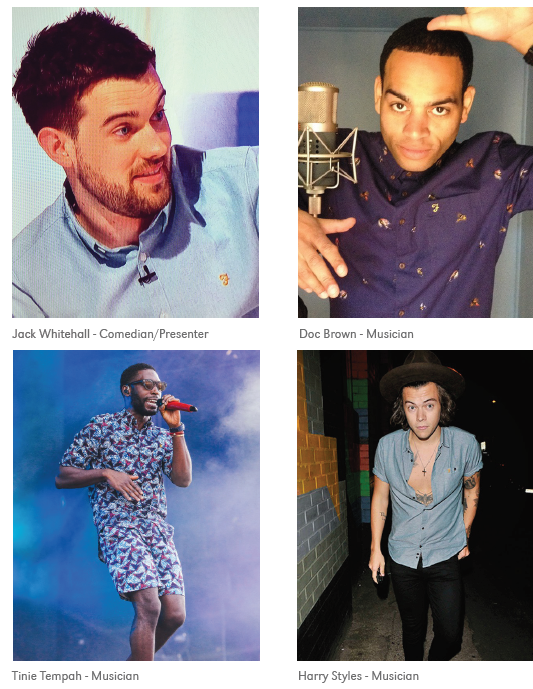 So, whether you remember Farah from it's 70's Mods and Rocker-Billys. 90's Britpop or whether you are a new follower of the golden F , we can help to find a classic or on point fashion frame to suit your needs from the collection.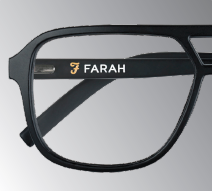 If you would like to book an appointment with one of our Lens Experts, please contact the practice and speak to our friendly staff, 01775 713366.
For the blog lovers out there below is a link to the Farah page blog with some great images and write up's.....
Also a link to our Farah suppliers and a fashion video;