From the 24th until the 30th September 2018 is National Eye Health Week 2018.
This campaign aims to inspire and educate people on the importance of eye health and why everyone should be going for regular sight tests.
Many people often fear losing vision; yet take minimal steps in caring for their eyes. This is what the National Eye Health Week aims to change. With over 2 million people living with severe sight loss in the UK alone and half of these cases being avoidable, educating and supporting people is vital.
Eating well and avoiding smoking, along with wearing eye protection during bright sunlight will help towards better eye health.
We are also interested in helping to educate and support the many people who unfortunately have to live with eye conditions.
So, as part of the week we will be supporting the Macular Society with their annual stall on Tuesday 25th of September. The volunteers will hold a tombola stall at the Spalding market close to the branch, to help to raise much needed funds for the charity. Any donations for this will be gratefully received at Molsom & Associates practice from now until the day. There will also be help and advice from the volunteers and leaflets on Macular degeneration to take away.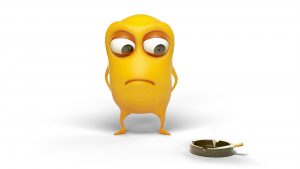 For any more information please call us on 01775 713366.