Love Your Lenses 2019
Contact lenses are worn safely and loved by millions of people. However,
research shows that not all contact lens wearers know how to look after
their lenses properly.
Love Your Lenses Week 2019 is taking place between 23 and 30 March. If
you've not seen your optician in a while, it's a prime time to book in an
aftercare appointment. Contact us now to book your contact lens aftercare appointment  (if you currently wear lenses) or a fitting appointment (if you are new to wearing lenses).
At these appointments, your optician will check that your contact lenses are
fitting correctly and that your vision is good, and will talk to you about the
best ways to care for your lenses to make sure your eyes stay healthy.
If you love your eyes, you should love your lenses. As well as cleaning and
storing contact lenses properly, there are other steps that should be taken,
such as making sure you always wash and dry your hands thoroughly
before touching your lenses.
Find out more about how to love your lenses at: loveyourlenses.com
This page has some fantastic tips and advice http://www.loveyourlenses.com/how-to-love-your-lenses/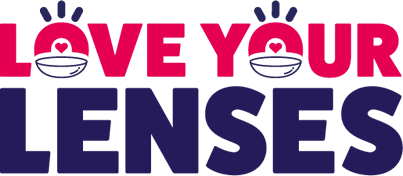 Molsom & Associates are excited to support Love Your Lenses week and if you need any help or advice please come see our friendly staff. Our Contact Lens page has more information and we will be posting daily advice on Facebook during the Love Your Lenses week.
We are proud to say we have helped many people over the last few years who thought they couldn't wear lenses.  For people just wanting contact lenses for occasional sports use to people who have astigmatism and haven't found a lens to fit, we are confident we can give you the time you deserve to find a lens to suit your needs. We have helpful monthly plans to spread the cost, call today to book your appointment 01775 713366.