Ian Price BSc(Hons) MCOptom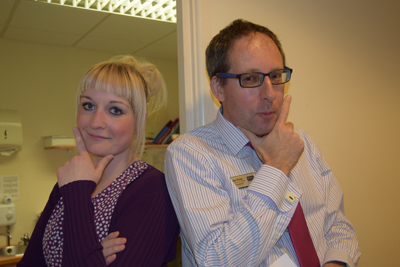 Having studied at Aston University, I qualified as an optometrist in 1989. Since completing the training in Oxfordshire, I have worked in a variety of different practices including in London, Essex and Cambridge; and also spent a year working for a nationwide domiciliary company.
My particular interests within optometry are contact lenses (particularly fitting children and multifocal contact lenses), problems due to the ageing eye (particularly cataracts) and anti-fatigue spectacle lenses.
I have been married since 1991 and we have three children, 2 boys and a girl.
I enjoy cycling, pop music, dancing and even the occasional bit of karaoke. The family like to spend time at their static caravan in Norfolk.
In my spare time I help and mentor a local youth group. I am a Street Pastor and also a "listener" at a local drop-in centre.
I have a passion to see people reach their full potential in life. I view my work as part of that process, in which I am able to make a difference to people, sometimes by simply helping them see their world more clearly!...
My all-time hero is Dr Martin Luther King. The motto he aspires to is "dare to be remarkable"!