New Debut Radley Eyewear Collection at local Opticians - July 2011
Molsom Optometrists in Spalding and Donington are proud to announce that they ha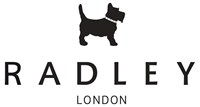 ve just taken delivery of the NEW debut Radley Eyewear Collection. This is a new collection for women inspired by Radley London. Radley is a British brand that makes beautiful handbags and accessories, and are known for their high quality, creative design and outstanding value. Each and every one of these visions has been replicated in this new eyewear collection.
Andy Molsom says "this is a brand new collection, the first time Radley have ventured into the spectacle market, they are made to the highest quality and after a sneak preview earlier in the year, we were genuinely impressed by the new designs and colours available."
The collection is designed to appeal to discerning, confident and fun loving women who are fashionable but have an independent sense of style. The range takes its inspiration from the sophisticated style and detailing contained within the Spring/Summer 2011 range of the Radley handbags, there is an exciting range of frames which can all be matched with this seasons handbags.
To celebrate the arrival of this new collection, we are offering a new Radley handbag (worth £79) to the winner of a prize draw. To enter the draw, simply pop in and try on a pair of spectacles from the new Radley Eyewear Collection. Closing date for entries is 31st July.